Trauma Informed Schools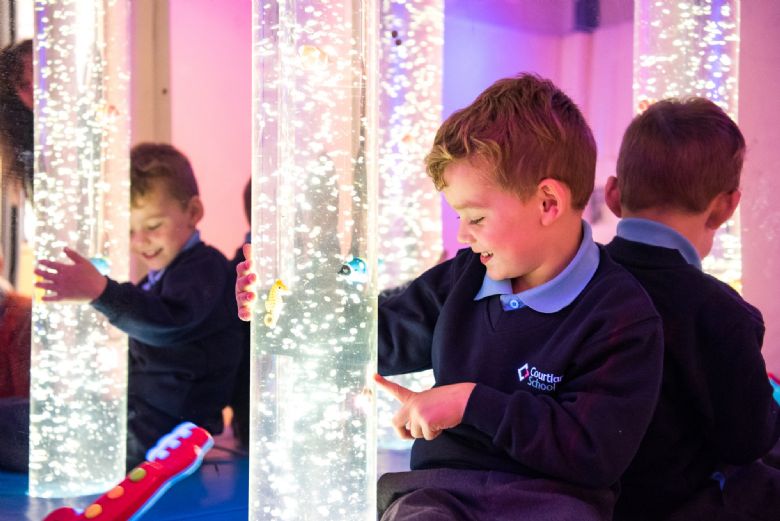 Courtlands as a Trauma Informed School
For the last three years we have been on a journey to become a trauma informed community, responding to the adverse childhood experiences of many of our pupils, including challenging school experiences before being matched with the right setting for them.
Four of our staff are qualified as Trauma Informed and Mental Health Practitioners through the TISUK post graduate diploma and all our staff have received extensive training and support on relationships which place playfulness, acceptance, curiosity and empathy at the heart of our work alongside our pupils. We believe that every interaction, no matter how fleeting is, the opportunity for an intervention to help our pupils grow as people who know how awesome and valued they are, especially at times they are struggling and communicate through unkind or unsafe behaviour.
Some of the work we are doing as a trauma responsive school:
Courtlands is a member of the Plymouth Trauma Informed Network; working to build a city with compassion at its heart.
We have a relationships policy enshrining the nature of interactions we aspire to. This policy supports staff and sets out whole school expectations, accountability and strategies for challenging colleagues when it's not used well.
Our behaviour regulation policy does not punish, but helps children to learn about, see modelled and reflect on what is expected behaviour.
All pupils have an emotional support plan in place which all staff have access to and are expected to use to inform their relationships with our vulnerable pupils.
5 staff are trained mental health first aiders to support their colleagues.
All of our new staff receive trauma informed training as part of their induction package for all new staff prior to joining their class teams.
A skilled play therapist in school 2 days a week.
Time with nature and its impact on mental health is central to school life with one afternoon of learning outside the classroom for each class weekly; access to animals to support pupils' empathy and emotional literacy.
All classes have calm first aid kits for pupils to access freely.
Our English curriculum changed to story-based units with stories chosen with trauma history and emotional needs in mind.
Psychoeducation for all pupils is facilitated via our Wellbeing curriculum each afternoon including lessons on Healthy Mind.
All pupils are greeted warmly each morning and waved off by staff each afternoon.
We achieved a National Wellbeing Award for schools with an integral focus on the wellbeing and regulation of staff.
Two of our staff STORM assessment trained.
Emotional wellbeing is assessed alongside maths and English as central to children's learning journey.
We are very proud of our trauma responsive community and the hard work that has gone into building it. We can't wait to welcome you to our compassionate family school.